Hello all, summer is almost finished, it's time to go back to work. So what's new in this new version of Kankuru ?
Database IdCard
I'm sure you already used the instance IdCard in Kankuru to get lot of information about one instance in only 1 page. It was the same idea when I started to create the database idcard. One page to get the maximum information about one database.
You select your database, you click on the button and you automagically get all informations. At the top, you get the main informations (name, status, mirroring, AG, replication, space, etc…).
At the bottom, I collect all the properties of the database (more than 100) and I compare it to the model database. (the row color is red or yellow when the values are different).
I hope you'll find this new tool useful. Please comment here (or email, twitter, linkedin) if you want more information about your database.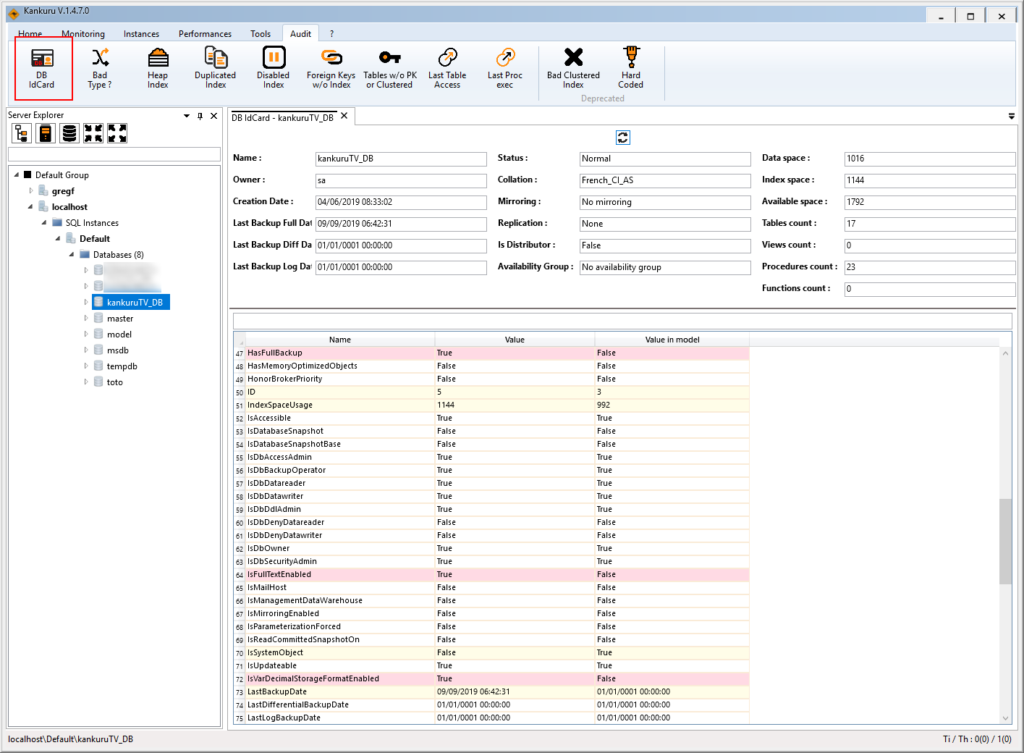 ErrorLog and login failed
It was so boring to parse error or login failed in multiple log files. Now you can select in which file you're searching.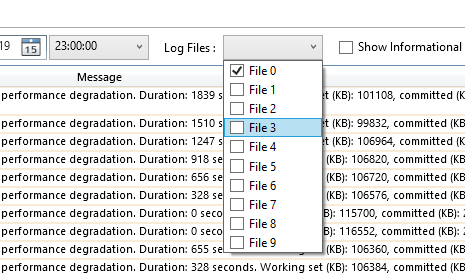 Semicolon in password
Gregory Fontaine, a kankuru user, contacted me because he has error with sql login when the password contains a semicolon. It's fixed. Thank you Gregory
Datagrid search
If you never used it : select a datagrid in Kankuru and press Ctrl+F to be able to filter almost datagrid in Kankuru. (you can also right click on a datagrid and click "search in grid")
If you already used it : I updated the way I filter the datagrid because some of you had error while writing too fast in the search bar.
1.4.9 ?
The next version could come very quickly since I had to work on complex lock issue on production and I hope to be able to propose a new tool to detect them very easily…